Allu Arjun upcoming movie Ala Vaikuntapuramloo.. He was previously very careful in his choice of stories. Once the story is okay, he will do his job and not interfere with other matters. But after realizing how important publicity has become recently, He has been using his intelligence in the case of publicity.
Allu Arjun Promotions Ideas 'Ala Vaikunthpuramulo' is now trending at the top. He was also thinking about what to do with the third song as both songs were hit. Dancing to the song 'Oh my god daddy' with his children Ayaan And Arha , the teaser is coming off. Allu Arjun's cuteness is definitely a plus for this song to be instantly connected.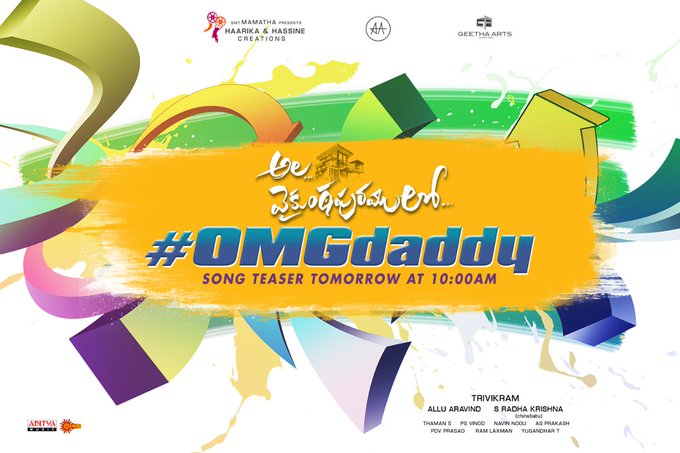 On the other hand, he even prepared a teaser for 'Children's Day' even though he was busy going to Paris to shoot songs. Allu Arjun is at the top of the publicity game and the rest of the team is not getting his speed.