Sia dharam Tej & Raashi Khanna starring Prathi Roju Pandage and director by Maruthi , movie wrap up shooting and start promotion with releasing songs and posters.. now makers plan to release OOO Baava second single from this movie. The Title song Prathi Roju Pandage has received a good response from the audience. The song composed by Thaman is composed by KK Lyrics.
If you see that laughter .. What more fun to have in the world! Sound like that? Smiling so deeply does not even mean that the Asylum takes place in the same trick. It seems like all of us have come up with this Young Pair feeling something tricky. That is why they are smiling wholeheartedly. In the hands of a coffee cup with a smile, what did Sai Dharam Tej do not stop laughing.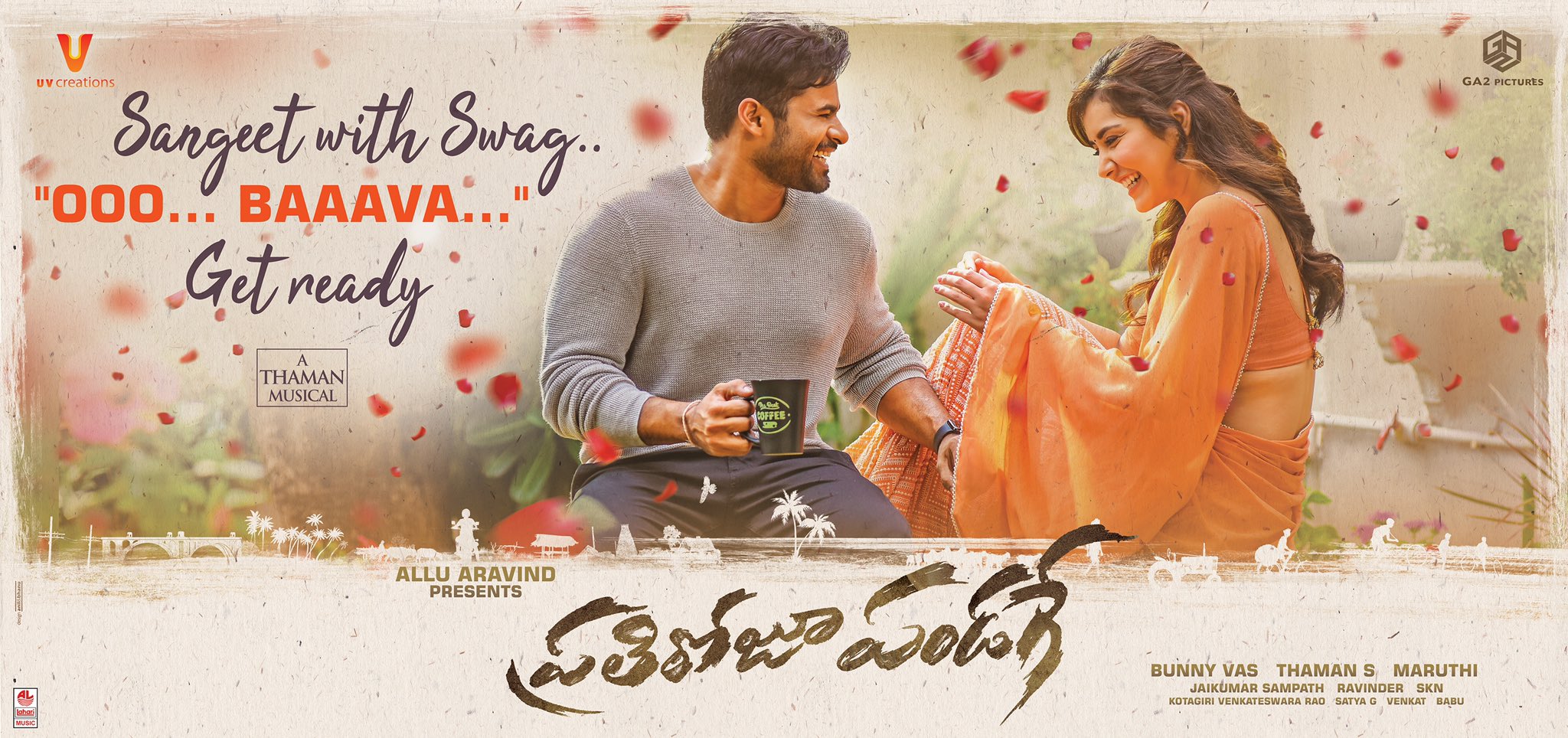 Looking at this beautiful couple, it is difficult to turn a blind eye. If that pair of eyes that grow every day before the eyes! Supreme hero Sai Tej – Rashi Khanna looks like a couple. Just one photo to show how beautiful Maruti is showing the couple. It is understood that the film's plot is so popular with the most artistic frames that the scenes are made to laugh.
Sai Tej Simple T-Shirt Wearing Rashi Orange Color Saree In Combination Blouse. The pearls are ruby ​​red! There is more. How to forget to drink coffee with such smiles? Callarutundemo! Kasinta Sai tej is good when something comes out of the world and into the world !! GA 2 Pictures – UV Creations jointly produced the film. Kattappa alias Sathyaraj is playing a key role. Music by SS Thaman.