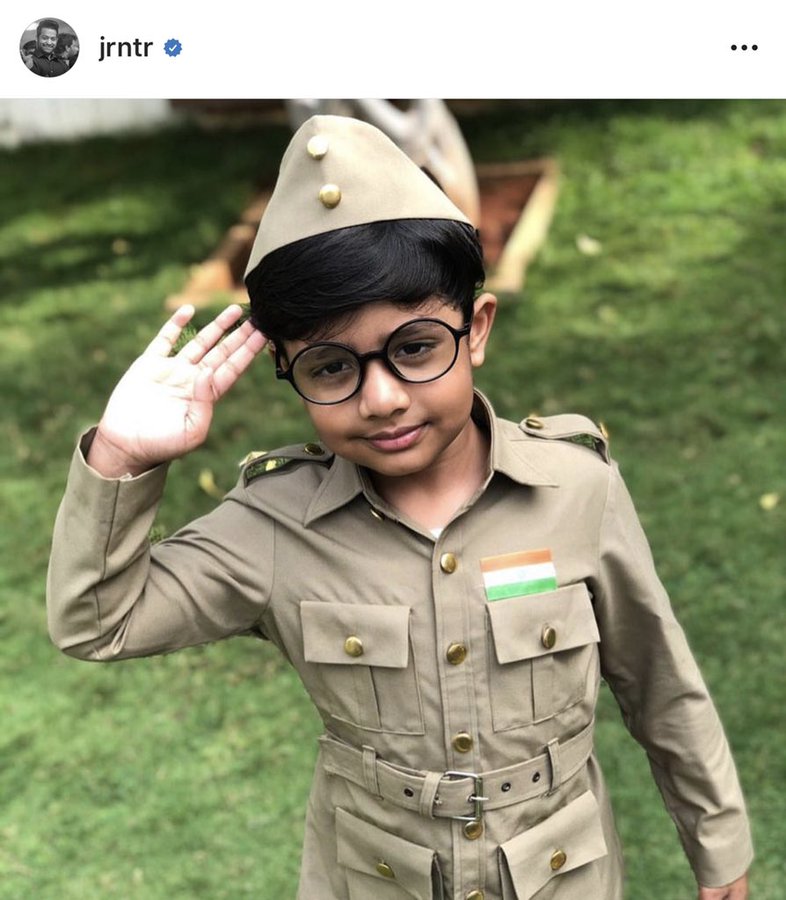 There is an ongoing debate about actors in Tollywood. In the Nandamuri clan, there is an ongoing debate about the aftermath of the actor's death. As the third generation star of the Nandamuri clan, Young Tiger NTR has been honored with the title of Top Narrator in Tollywood. Tarak has been a big success in retaining his name among the existing star heroes. But who is the fourth generation of the Nandamuri clan? I mean, it's still suspense.
Natasimha Nandamuri Balakrishna's successor has long been rumored to be the hero of Moksha, but he does not appear to be ready. So far, Balakrishna has not announced the Moksha going to Debu movie. But who is the fourth generation actor to succeed? That means there is a different option, the latest revised photo says.Who is he? That is .. Young Tiger NTR's successor Abhay Ram. Abhay Ram has unveiled a new look to fans today as a Independence Day gift. In this photo, little Subhash Chandra Bose is said to be a master Abhay Ram look surprise.
Abhay appears in the cast. The photo received a great response from Tarak fans. Little Rama is very beautiful. Happy Independence Day .. Jaihind .. Bharat Mataki Jai Fans Show Josh. Surprisingly, it was unexpected that Tarak's look from the RRR movie was revealed. Curiosity fans have always been aware that Tarak's look as komaram bheem is ever releasing. After this film, Tarak will star in which film? That means KGF director Prashant Neel. Of whom the first Chance of the two is still in suspense.
Consider these articles: