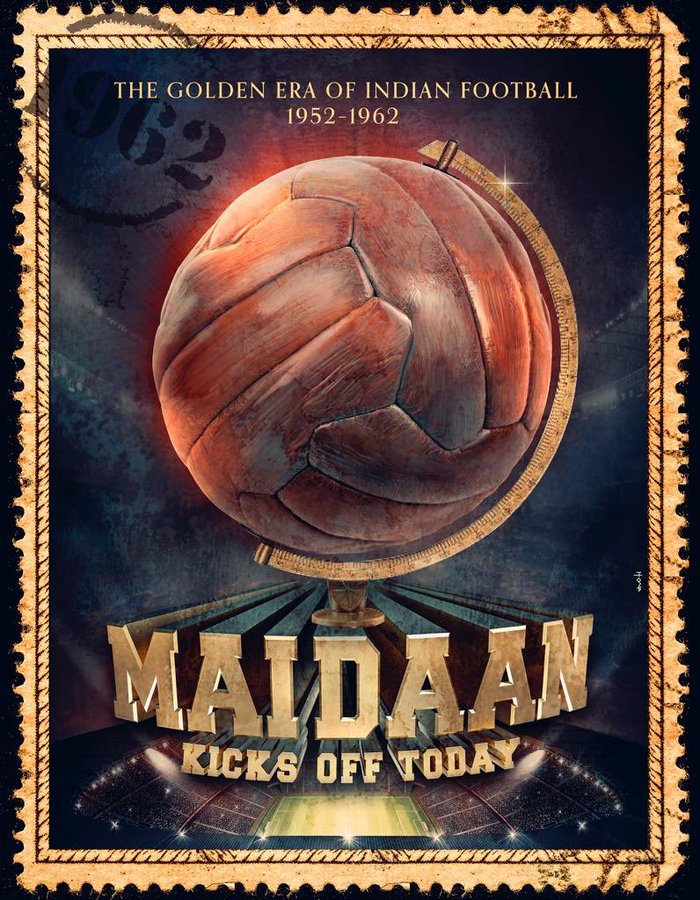 Recently, the national award-winning award winner Keethy Suresh Bollywood entry with Mahanati cinema has become a fix. Director Amit Sharma's biopic shooting, titled Maidan, started yesterday. Keerthy Suresh shared his first look poster along with the Maidan logo on this occasion. Otherwise, the actors look no further. Maidan is a story that takes place between the 1950s and 60s.
Hero Ajay Devgn is playing the role of the famous Hyderabad football coach Syed Abdul Rahman. It was based on real-life events in what was then considered the golden age of football in India. Prior to the rise of cricket, India was going to be eyeing the football game. There seems to be another big break for sure.
Amit Sharma, who won the National Award with Badhaai Ho last year, worked long on the Maidan script. However, Keerthy Suresh did not disclose what the role would be, but according to Inside Talk, she was seen as a in a variety of shades as a teenager. Being an emotional character with a lot of depth, Amit Sharma, who looked great and approached fame without a second thought, got the green signal. Now we have to wait and see what kind of flag flies in Bollywood.
Consider these articles: