Naga Chaitanya's latest film Venky Mama is with his uncle Venkatesh. The actor feels it's an advantage for him as he gets to reach a wider audience — that includes actor Venkatesh's huge fan base. "Our real-life relationship helps connect with the audience better," says Naga Chaitanya.
Apparently his father Nagarjuna didn't know about this film until much later. "Suresh mama sent me the script and I agreed to do it. My father had no idea…," says Chaitanya, adding, it wasn't easy to act in front of his uncle. "I've always had a special bond and share a lot of memories with Venky mama from my childhood days in Chennai. At home, he's a very disciplined person. I have huge respect for him; it took a week to ten days to fully get into an acting mode in front of the camera. There was one uncle behind the camera and the other in front of it!"
"I learned a lot by observing both of them. Venkatesh doesn't like any sort of negativity, doesn't dislike anyone… and when I observe him on sets, I see how he conducts himself and how calm he is."
Also Read: Venky Mama Telugu Movie USA Premiere Live Updates
Chaitanya says Venkatesh's comic timing and the way he does the emotional scenes are just great; he has a unique style and it's not easy to match him. "Both my uncles and director Bobby made my character in the film a memorable one for me and I thank them for this," he said.
He added that the military backdrop episode where they show the surgical strikes on Balakot, Pakistan is going to be the highlight of the movie.
Chaitanya confesses, "There were ups and downs in my career and I learnt from my failures on where my judgment went wrong and what mistakes I made. I read social media for the comments at the time of my film release. Some people deliberately write negative comments, but many put across genuine criticism, which I take positively. After that I completely disconnect from social media."
Also Read: Venky Mama Telugu Movie Pre Release Business Details
Naga Chaitanya has decided that he wants to work with experienced directors in the coming days. "Frankly, I don't have any negative opinion on debutant directors. But I tried with them for a few films too, and they didn't go very well. My weakness is that I am a director's actor, I blindly follow the director. Experienced directors can extract more and at this time I want to stabilise my career. Maybe after I make two or three successful films, I can go with the first-time directors again," says the actor.
When he was told there are a lot of young directors coming up with innovative subjects and are successful, he explains, "Yes, it is true, but I feel that I am in better hands when an experienced one directs me. They handle me better."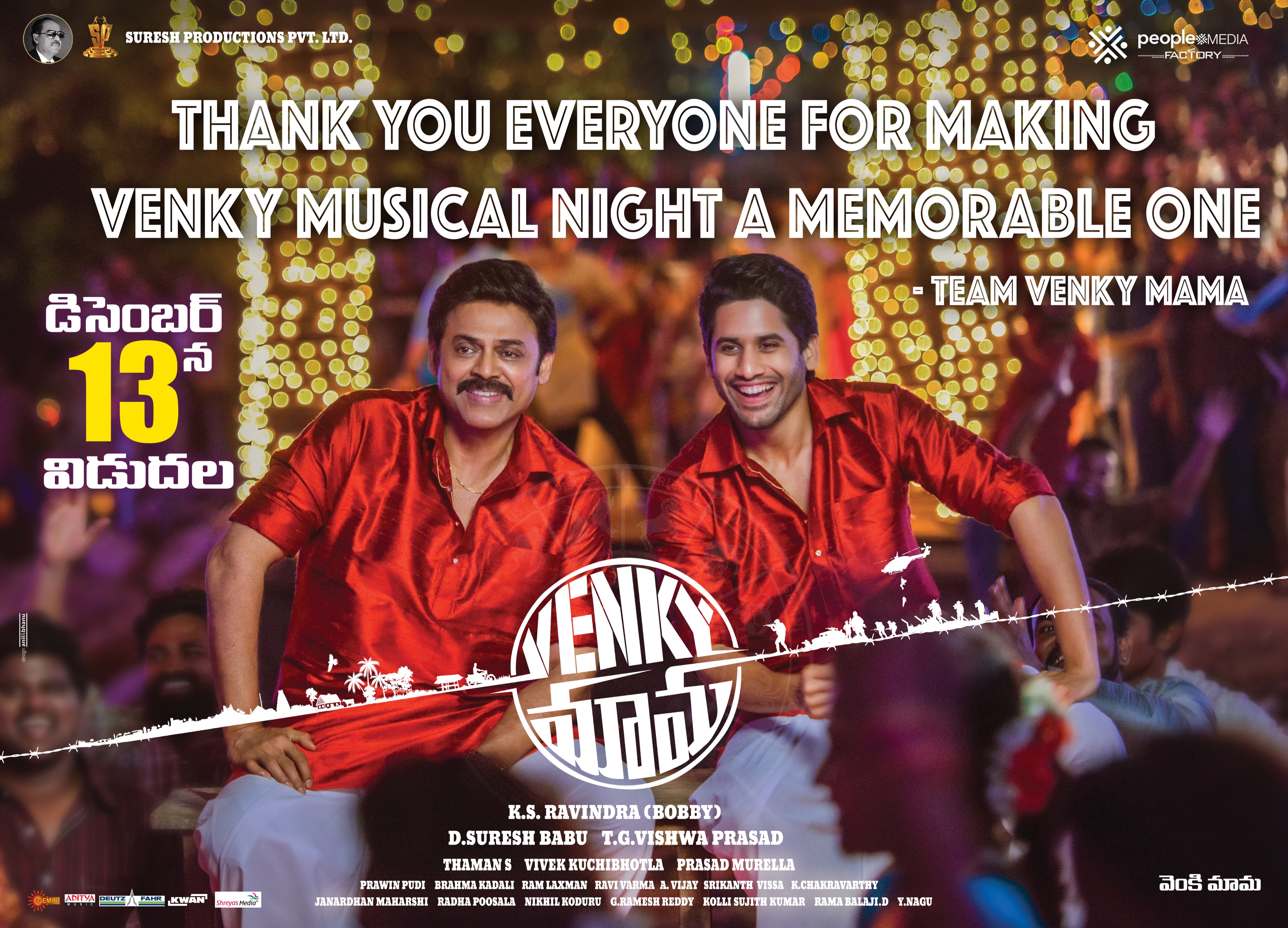 Talking about the differences between his father (Nagarjuna) and uncle (Venkatesh), he says, "Both are very calm personalities, both do different genres of films. They take decisions very quickly."
He added that his wife Samantha saw the film recently and liked it. "She is very frank and if she doesn't like something, she will say so, but she liked this film," he says.