The Nani Gang Leader has released a special poster today, movie release on the 13th of next month. The team that tried to recreate the look of the Chiranjeevi Gang Leader in 1991, holding the gas cutter in their hands, was met with black goggles. This scene is still at the pivotal point where mega fans are still so special. Realizing that the photos of the incident that killed the older brother were in a locker, Chiru gives this look to break the Iron Door.
This scene looks the same way in the movie Nani used for a gas cutter, but Clarity does not. Released audio singles have already received positive feedback from Music Lovers, with a good response to the teaser. The release of this look on the occasion of Chiranjeevi's birthday, but the mega-fans who are already a little bit worried about using the title should have the same standard in terms of content.
Anirudh Ravichander Music is a side-story that revolves around a crime writer's revenge drama, which is based on five women. Nani, who has a good Josh with Jersey Success, is confident that she's getting success beyond it. Vikram Kumar has made it his own style with an impressive screenplay.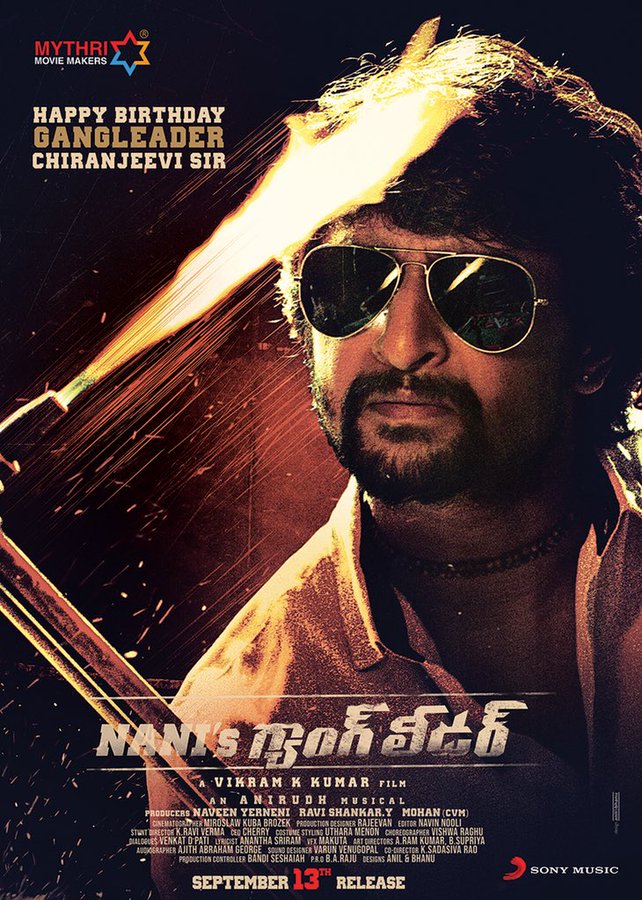 Consider these articles: