Nobody understands why, when, and how animosity between some people began. But the consequences between them are always interesting. One such rare addition is Ram Gopal Varma and Power Star Pawan Kalyan . Verma's criticism has begun since Pawan was in the cinemas.
Varma has made a number of outrageous criticisms of Pawan, saying that Pawan Kalyan was a hero. Pawan fans will never forget the tweets he made during the film, especially the stalker. Also, Pawan's fans have been infuriated by Varma's support for Mahesh, who is also in the limelight.
Varma continued his tweet attack even after Pawan's political entry. Pawan made a lot of tweets criticizing political speeches and statements. Varma has recently launched another film on Pawan in his own style. Verma, who recently received a hit with Lakshmi's NTR, is currently making another political back drop.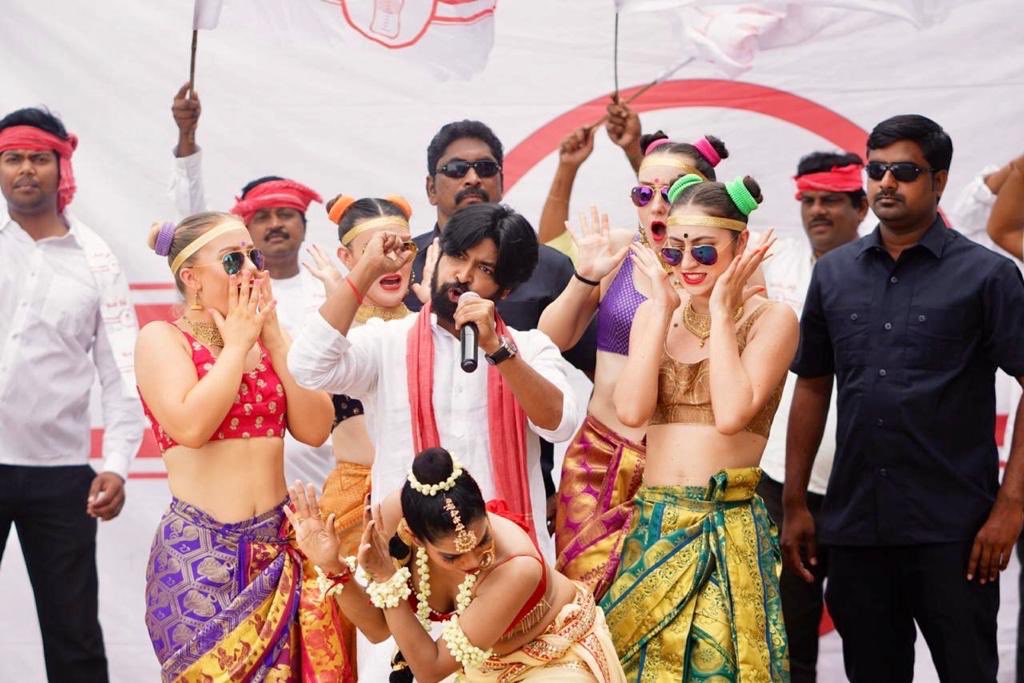 in the Kamma Rajyamlo Kadapa Reddlu following the recent Andhra Pradesh Legislative Assembly elections . Varma will be seen on screen with the key leaders of current politics. But if the character in his film seems to resemble anyone in real life, it is a coincidence.
Verma has been releasing a series of posters on the 27th of this month. Hint said that the posters include Chief Minister YS Jagan, Opposition Leader Chandrababu Naidu, Pawan Kalyan, KA Paul and Lokesh Babu.
However, he recently released a still film related to the shooting of the film. Varma releases the stills of a man who is buzzing with English girls like Item Girls at a political meeting. The person who has seen this photo, understands who the person is. Twenty-one photoshoot shakes of Twitter, with Pawan's flags resembling those of Jana Sena party flags, along with Pawan's girl. And we'll have to see how Pawan fans react on Still.
A pic from KAMMA RAJYAMLO KADAPA REDDLU ..Trailer releasing dayafter 27 th with Diwali blessings at 9.36 Am .. Resemblence to any person is purely coincidental #KRKR pic.twitter.com/hGFVMkre2F

— Ram Gopal Varma (@RGVzoomin) October 25, 2019